Welcome to Livingston! See What's in Store for You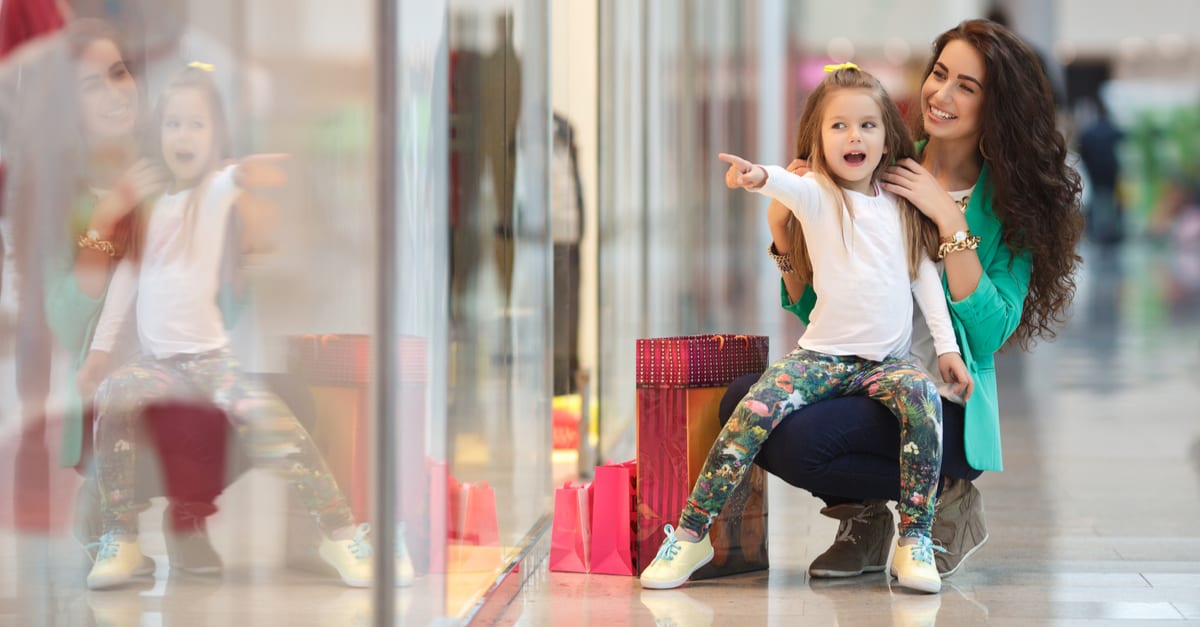 Livingston, New Jersey, has a lot to offer. And, we're sure you'll find many reasons to choose to live there. Take your pick. Perhaps, it's because there is access to NJ Transit. Maybe you'll like Livingston because you can catch the jitney bus that travels between many neighborhoods. It could also be because there is an excellent school system in the area as well as beautiful parks and recreational facilities.
While all these are excellent reasons to move to Livingston, there is another reason. People love to come here for shopping. Livingston is a bedroom community of New York City with about 30,000 residents. However, it's its world-class shopping that sets it apart. In fact, it's superior to communities in the area. Let us fill you in on the kind of shopping you can find in Livingston.
Livingston Mall Stores
New Jersey is famous for its malls. Livingston is no different. The mall has more than 100 retailers. Want a dollar store? We have it. Need to shop for a book? No problem. Need a ShopRite? We don't have that here, but we do have an H&M. Our toy store in Livingston Mall? We have more than one, all offering toys your kids will love. No matter what you need, the Livingston Mall has it. Also, the deals make the mall an excellent place for you to score things for your home, office, or self.
Livingston, N.J., Downtown
Downtown Livingston has that lovely small-town feel, with little well-known shops that have been there for years. Looking for young girls, pre-teen and juniors dresses and sportswear. How about stopping by Kids at Heart which has been in business since 1992.
While shopping you can grab some dessert at Seymour's Deli and Bakery or to sit back, relax and unwind stop in to eat at Nero's Grill. How about a cold raw bar with a sloppy Nero sandwich for lunch? Dinner you can choose from fancy starters and salads to steaks, chops or fish. Let's not forget Nero's is an American steakhouse with an Italian accent so pasta is always readily available.
Livingston Town Center Stores
It's not just the downtown area that has unique little boutique shops. If you are in the market for boutique finds at a not-boutique price, you are in luck. You should check out several stores in the Livingston Town Center. Who doesn't want to stroll around and shop when you can have your pick of chocolate shops? Chocolate Works allows you to buy chocolate you can consume on the spot — or you can make your own. If you're not in the mood for dessert, perhaps you could try some dinner first at the coal-fired pizza place.
Maybe, instead of eating, you want to take advantage of the time and groom yourself. You can do that here, too. There are places to exercise, get your hair cut, and get your eyebrows waxed or threaded. Maybe you need some help with your makeup, or you want to find a new shade of lipstick or blush. No problem. Livingston Town Center is walkable if you want to stretch your legs. You can also park in front of the store you want to shop at. Talk about convenient!
Livingston Center
If you want to shop yourself into oblivion, there is plenty of that in this wonderful town. What if you need more shopping than we discussed? Cmon over to the Livingston Center and visit Nordstrom Rack and Cost Plus World Market.
Still, need to shop more? There are other shopping malls in nearby towns. The Mall at Short Hills is a mere 4 miles away. The Mall at Short Hills is one of the best-known malls in the state. The nearby towns of East Hanover and West Orange have a variety of shopping areas just minutes away. There are no fewer than 10 malls or large shopping areas within a few miles of Livingston. Livingston is a shopping mecca.
Do you have the shopping bug? Are you interested in a vibrant community with an intimate feel but with a metropolitan shopping area? Livingston provides both.
If you're interested in living in this amazing community, contact Perri Feldman of Keller Williams, Midtown Direct Homes. Take a look at our Livingston Homes for sale.
Do not see what you are looking for and would like to see more? Check out our other New Jersey homes for sale.
• Chatham Borough
• Chatham Township
• Madison
• Maplewood
• Millburn and Short Hills
• Montclair
• South Orange
• Springfield
• Summit
• West Orange
• Westfield