Health and Wealth: It's Connected to Where You Live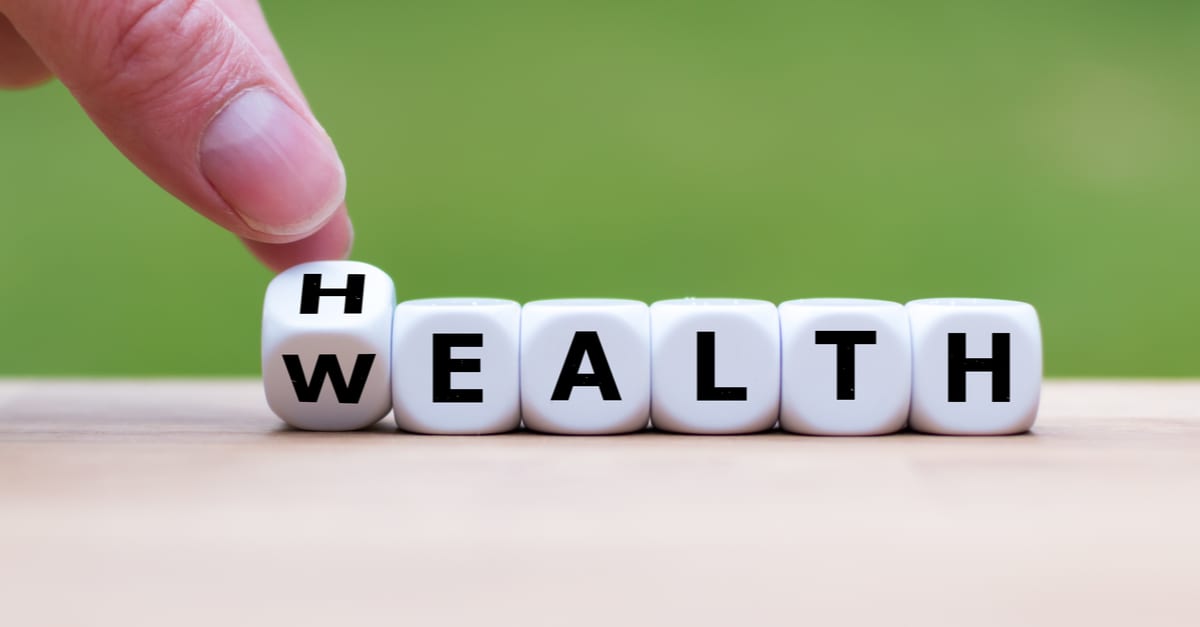 Since the end of World War II, much of Americans' household wealth has been connected to real estate. U.S. Census Bureau figures, among other data points, strongly suggest that homeownership in America, for decades, has been tied to household net worth.
Similarly, household wealth has been strongly associated with health. The logic suggests that the better-off you are financially, the healthier you are, too.
Think about that for a second. Your household wealth is connected to your health. And if the average American's overall wealth is closely connected to owning a home, it could mean that owning a home is central to your health.
But here's a newer wrinkle: A 2015 study suggests that homeownership, as it relates to health, isn't just about simply owning a home but also WHERE that home is owned.
The numbers
It probably shouldn't be a surprise that those with more money tend to be healthier than those with less. For example, the poorest Americans are about twice as likely to suffer from heart conditions than the richest Americans, which you might be tempted to attribute to affordable health care and, say, a better diet. But while that statistic indicates a correlation between income and household wealth relative to health, it could go beyond that.
In a 2015 study titled "How are income and wealth-related to health and longevity," researchers found that the statistical significance between low income and high income is also tied to real estate: where the disparate income allows one to live.
From the report:
"These income-based differences in life expectancy can also be seen across communities. For example, Virginia's Fairfax County, one of the richest counties in the country, and West Virginia's McDowell County, one of the poorest, are separated by just 350 miles; however, the difference in life expectancy b tween the two counties is vast. In Fair fax, men have an average life expectancy of 82 years and women, 85, about the same as in Sweden. By contrast, the average male and female estimates for life expectancy in McDowell County are 64 and 73 years, respectively, about the same as in Iraq." 
Why where you live matters
Living in a lower-income area, the study found, enhances the access you have to habits that can be detrimental to your health. For instance, lower-income neighborhoods tend to provide more access to fast food and liquor stores than higher-income areas, and the convenience of more imperfect health options tends to lead to more unfortunate health choices.
On the flip side, there is a lack of doctors and other health-conscious providers of goods and services in lower-income areas. That means that the weaker the area in which you live, the worse the dietary options are, AND the fewer and far between the access is to those who can help you with your health needs.
Ignore the stereotypes
The temptation might be, when hearing "low-income areas," to think of more impoverished urban communities. However, there are populations in lower-income rural areas that might be just as affected, if not more so, than those in urban areas when it comes to conditions that affect one's health.
To wit: A rural area might be less likely to be home to fast-food restaurants or liquor stores than a densely populated urban environment, but it could also be farther away from health services such as doctors' offices. You could live in an area without overt marketing that promotes poor health choices, but actually, you might have less access to services that promote health than those who live in poorer urban centers.
Proximity to positive health influences, the study found, is a factor in both rural and urban communities that include lower-income households.
The bottom line
Most people recognize that their financial means can have a significant influence on their health. But what some might NOT realize is that those means might dictate not just how one lives but WHERE one lives, which could be just as influential when it comes to one's health.
Midtown Direct Homes would love to be your next realtor of choice. Let us help you find the perfect home in the perfect community just for you. Contact Perri Feldman and feel free to browse our website to learn more and see our Homes For Sale.