Why Westfield NJ Was Ranked #7 Best Place to Live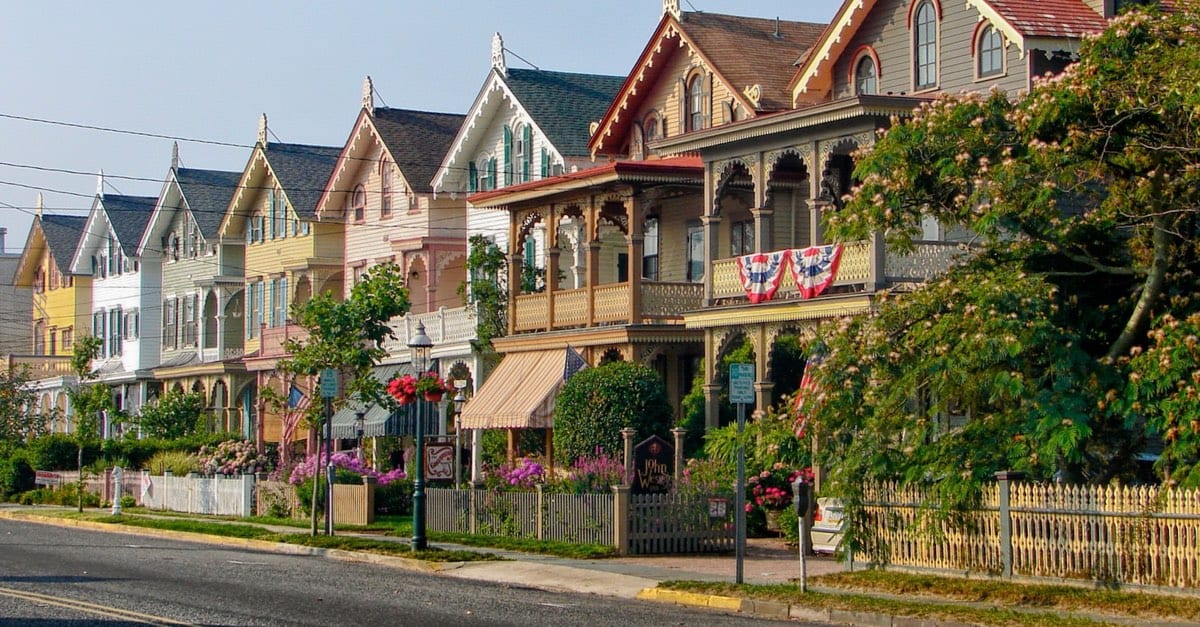 While the cost of living may seem high in Westfield NJ, it's A+ Niche grade that's based on several factors more than makes up for it.
Westfield has a population of 30,591 residents and is a short drive away from New York City. If you want to live in a nice suburb but still have close access to a thriving metropolitan city, then Westfield is perfect for you.
In this article, we'll discuss all the reasons behind why Westfield NJ is ranked #7 on the Best Places to Live list.
Reasons to Move to Westfield NJ
There are multiple factors behind why you should consider moving to Westfield NJ.
With beautiful, family-friendly suburbs and an upscale downtown that features small-town charm, more people are moving to Westfield each year. Whether you're a first-time homebuyer or retired, this city has something for everyone.
Westfield NJ Real Estate
There is a plentiful supply of Westfield NJ homes for sale.
The city is well-known for its vibrant downtown with tree-lined streets. Many of the Westfield NJ homes are stylized as Colonial or Victorian.
If you're looking into invest in property, then look no further than real estate for sale in NJ.
Schools
If you have a family, then you'll be pleased to know that Westfield received an A+ grade from Niche for its public schools. According to Great! Schools, most public schools are rated 7 and up, with the highest score possible being a 10.
When you move to Westfield, you can rest easy knowing your children live in a safe neighborhood and are receiving the best education possible.
Employment
If you move to Westfield, you'll find job-hunting a breeze.
Westfield won a Livability Award from Area Vibes, ranking the city in the Top 10 for employment in New Jersey. The city ranks 81% better than other areas in the United States. Coupled with a high median household income of $150,486 and living in Westfield really sounds amazing! Do you agree so far why Westfield NJ was ranked #7 best place to live?
Entertainment
Gorgeous downtown Westfield is a mecca of locally-owned boutiques, antique stores, art galleries, and restaurants.
You'll never get bored with your fine dining options. There are plenty of bakeries and coffee shops to spend your evenings.
If you want to take the family out for some outdoor fun, there are multiple parks to visit. Each of the parks are well-maintained and feature bike trails, hiking trails, playgrounds, and more.
In the Spring, be sure to check out the Westfield Spring Fling. During this festival, the streets of downtown are turned into a huge open-air marketplace of over 300 vendors, arts and crafts, festival food, and all kinds of exciting entertainment and rides to thrill your kids.
Then in Summer, you can delight your ears at the annual Sweet Sounds Downtown Music Festival. Tour and shop downtown at the outdoor venues, all while live musicians play. You'll find a wide assortment of music, including jazz, rock and roll, and country.
See a complete list of events.
Visit Westfield Today
Westfield NJ has a lot to offer. Whether you're looking for a place to move your family or a business professional seeking employment, Westfield can meet your needs.
If you think you'd love to move to a charming city with small-town warmth, then contact us today. We would love to show you why Westfield NJ was ranked #7 best place to live.