DIY: Staging Your Kitchen When Selling Your Home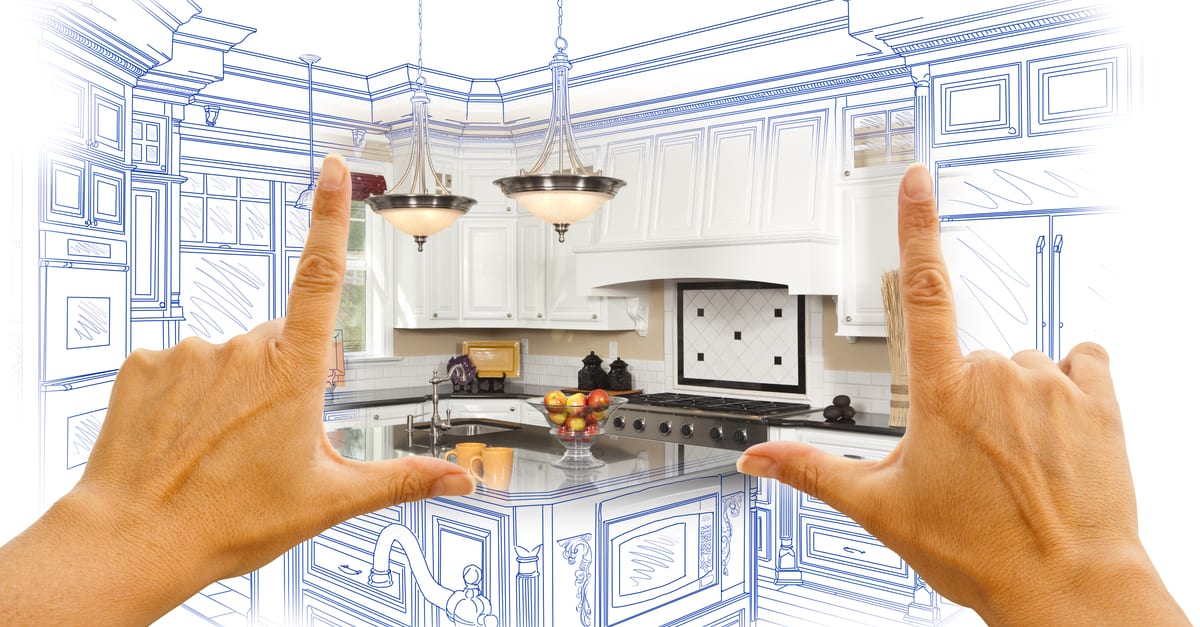 These days, homebuyers sing the same song. They want kitchens with – natural light, hardwood floors, granite countertops, and stainless-steel appliances. Realtors say, "Kitchens (and the master bath) sell homes." Don't despair, even if your kitchen doesn't meet all the requirements. You don't have to invest in a total kitchen remodel. For example, an investment in granite countertops won't pay off as other materials, such as quartz, marble, and even concrete are gaining in popularity. However, correct staging goes a long way to make your kitchen inviting to homebuyers. See below a few great tips for staging your kitchen.
Declutter and Clean
First, declutter and clean the countertops until they shine and sparkle. Leave a generous amount of empty space on countertops to make the kitchen look bigger. If your kitchen has an island, place bar stools underneath it so that homebuyers can envision their kids doing homework or the family eating lunch there.
Cabinets and Hardware
Remove the doors from one of your cabinets. Open shelving is chic. If cabinets look old and drab, either repaint them or install new cabinet doors. Consider replacing old hardware with spiffy brass or copper handles. If your kitchen faucet is circa the 1970s, install an interesting, modern faucet.
Painting
Painting the walls will refresh the kitchen and will help your home sell quicker, for a higher price. Since you don't know what colors appeal to the masses, stick with neutral colors such as vanilla mocha, white, gray, etc.  Have you heard the buzz about black being the new white? Even if black lower cabinets sound appealing to you, resist the black paint can when staging your home for sale. Prospective homebuyers may not be as enamored with dark colors as you.
Appliances
So, you don't have stainless steel appliances? No worries. Just ensure all your kitchen appliances are the same color. If not, consider purchasing a replacement for the non-matching appliance(s). Eliminate anything that clutters your refrigerator door, such as magnets, kid's art, business cards, cute sayings, etc.
Staging Your Kitchen, A Few Extra Great Tips!
Prospective homebuyers will open anything that is closed in the kitchen. Ensure you clean inside your cabinets, fridge, dishwasher, and kitchen drawers. Then spray window cleaner on countertops and appliances to make them shine.
It's true – kitchens go a long way to sell homes. Yet, final decisions are based on the homebuyer's emotions (typically those of the female). This means to eliminate all traces of your personality so that interested people can see themselves puttering, baking, and entertaining in their new kitchen. Bare countertops aren't inviting. Here are tips for vignettes, aka kitchen "stories," to ignite the buyer's imagination.
If you have an eat-in kitchen, arrange place settings on the island, table or bar. Use colorful cloth mats and napkins, good dishes, and glasses. Homebuyers can visualize serving their friends and family tasty meals.
Or, fashion a memory-making scenario with a china teapot, two teacups and saucers, and a glass canister of herbal teas. Arrange the items on a tray. Prospective homebuyers can imagine themselves and a friend "taking tea" and chatting in their homey kitchen.
For a pretty pop of color, stack 3-4 cookbooks and place a scented potted plant, like lavender or indoor citrus on top. Whether you choose orange, lemon, or lime, indoor citrus plants are an awesome way to refresh your kitchen.
You get the idea – too much bare countertop space is boring – too many vignettes are confusing. Step back and take an objective look at your kitchen décor. You'll know when it's just right.
Looking to sell you home? Midtown Direct Homes can help you. And we can certainly make sure your kitchen is staged beautifully. Contact us to see what we can do for you.