12 TOP Ways to Improve the Curb Appeal of Your Home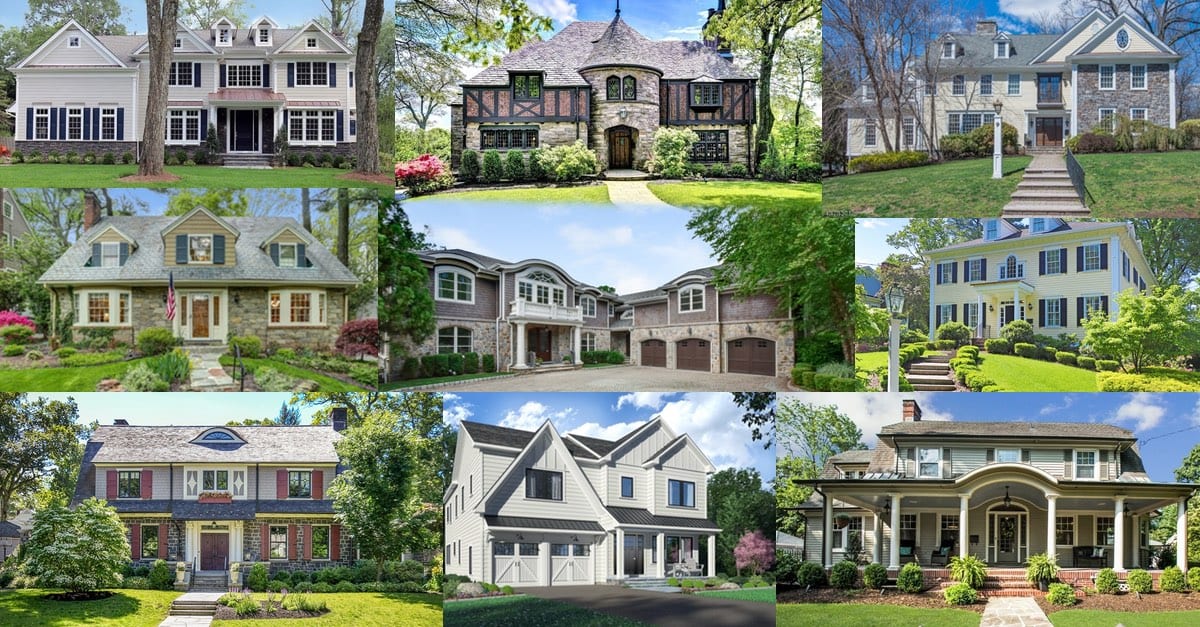 Curb Appeal Definition
Are you wondering, what is curb appeal and why is it important? Before we help you to learn more about the ways to improve the curb appeal of your home, let us explain what the definition of curb appeal is. Curb appeal is the drawing power that a home has that entices viewing by people from the street and or prospective buyers. There are many ways homeowners can enhance the curb appeal of their homes for potential buyers from outdoor decorations, repainting, landscaping, and more.
When people pull up outside your home, they will make an instant appraisal. They might even decide, there and then, if the property is for them or not. First impressions can be so important when you are selling your home. Improving the curb appeal of your home is not difficult to do. 
The curb appeal of your home can make a big difference in how fast it will sell. Are you wondering does curb appeal add value to my home? The answer is yes. It will definitely affect the value of the house. 
Here we provide you with the 12 TOP Ways to Improve the Curb Appeal of Your Home.
1. Feature Your Front Door
Making your door stand out will boost the curb appeal of your home. Painting your front door will not cost much, but it will have a significant impact. Choose a color that stands out, but make sure that the color fits in with the color scheme of your home's exterior. A bright and colorful door will make your home look more welcoming.
2. Add Greenery
Tidy up shrubbery in the front yard and add some color by planting flowers. You don't need to re-landscape the yard. Even so, making sure that it is neat and clean will add curb appeal. Buy some planters or window boxes and plant some colorful flowers in them. Keep the lawn mowed, well-watered, free of debris, and put grass seed down on any bare patches. A well-tended yard will tell a prospective buyer that the home has been well cared for.
3. Install a New Mailbox
If your mailbox looks a bit tired and dated, swap it out for a new one. It's another inexpensive way to brighten up the appearance of your home. You may not think that the mailbox will make a big difference. But for the buyer, pulling up to the front of your home a new mailbox that matches the home architectural design will give a pleasing look.
4. Clean up the Porch, Walkways, and the Driveway
Over the years, dirt and grime will have built up on your driveways and walkways. You might not have even noticed it. Power wash driveways and walkways, and you will soon see the difference that it makes.
5. Replace the Hardware 
Replacing the hardware on the front of the home will boost the curb appeal and the value of the property. Clean or replace the house number, door handles, and other hardware. They are small items, but it will help improve the first impression that people get of your home.
6. Create Symmetry
Symmetry is pleasing to the eye. It makes the property look complete and well thought out. Look at the front of your home and see if there are ways that you can create symmetry. If there is a planter on one side of the door, for example, add a matching one the other side. Installing matching wall lanterns on either side of the door provides for a great look and will also create symmetry.
7. Make Sure the Entryway to Your Home Is Clean and Bright
Clean up the entrance to your home. Clean away any cobwebs and repaint any paintwork that needs repainting. Make sure that lights are bright and clean. If you need some extra light at the front of your home, install some solar-powered lanterns. They can make the entrance to home look pretty and inviting.
8. Clean or Replace Gutters
Clean leaves and debris out of the gutters and clean the gutters on the outside. Replace any damaged guttering and downspouts. Gutters are functional, but they also frame your home. If they are dirty or broken, they will make the house look old and uncared for.
9. Give the Garage Door a Makeover
A garage door can make or break the look of any home. If it's dirty, chipped, and peeling, it will have a huge negative impact on the curb appeal. Power wash the garage door to clean it. If the garage door has faded, sand it down and repaint it or stain it.
10. Upgrade the Fence
If your home has a fence around it, make sure that the fence is clean and in good condition. Clean the fence or paint it if it needs it. If the fence is beyond repair, it will be worth replacing it. A clean and bright fence will definitely improve a homes curb appeal and will provide prospective buyers with a true sense of personal space.
11. Add Porch Furniture
If your home has a porch, make sure that the porch is clean, inviting, and clear of clutter. Adding some outdoor furniture to a porch will make the house look more inviting. It will also suggest to buyers that the neighborhood is friendly and safe.
12. Thorough Inspection
Whenever you know that buyers are coming to view your home, do a check of your front yard and the street outside your home. Pick up any trash that has blown into the yard. Pick up any debris in the road outside your home as well. Don't forget to put away the kid's bikes if they have left them out. You want everything to look clean and tidy when buyers come to see your home.
Conclusion
The curb appeal of your home can influence a buyer's opinion of the entire house. Buyers are likely to remember first impressions as much as what they saw inside the house. You can boost the curb appeal of a home in as little as a day or a weekend. If you do, it will add the finishing touches that will help you sell your house for the price that you want.
We hope you have gained a bit of valuable knowledge reading our article, "12 TOP Ways to Improve the Curb Appeal of Your Home". Our simple recommendations can surely help to sell your home. If you are in need of a good reliable and knowledgeable real estate agent, contact Perri Feldman at Midtown Direct Homes. Give us a call and feel free to take a look at the other homes we have for sale.