Love Luxury? NJ Real Estate, Homes for Sale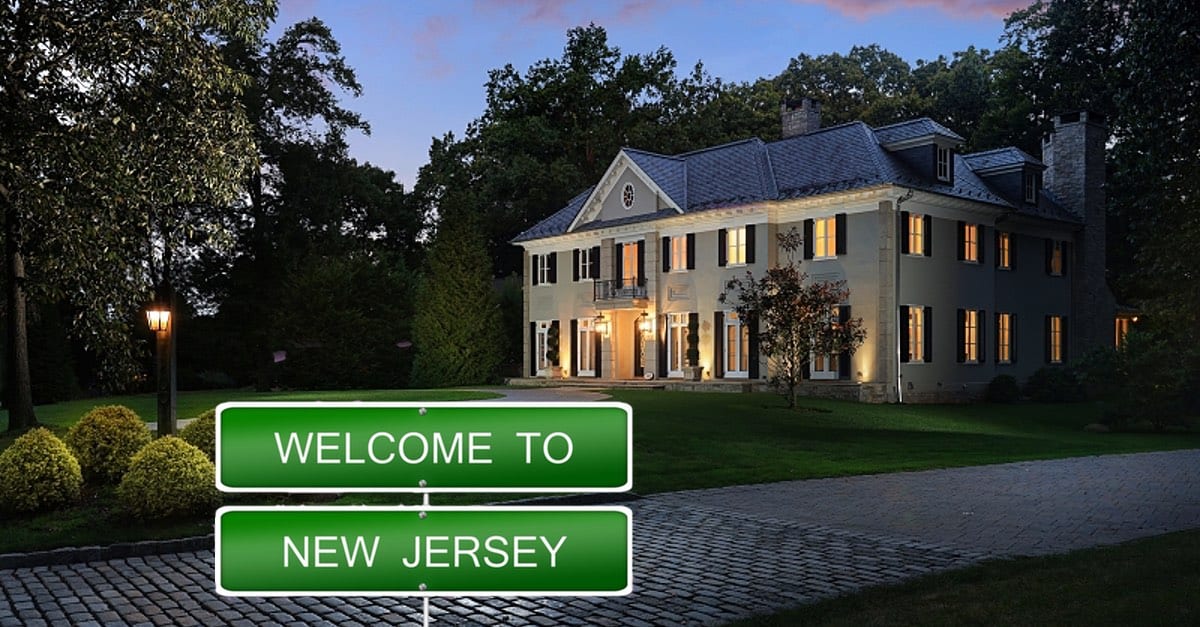 Luxurious Homes For Sale in New Jersey
Many people outside of the state do not realize what an amazing place New Jersey is to live, however, the people from New Jersey love it and will always call New Jersey their home. For those who are considering a move to New Jersey, there are so many great things to do. New Jersey is known for great school systems, restaurants, shopping, beautiful towns, the Jersey shore, easy access to New York City, luxurious homes and so much more.
For those of you who work in New York City and follow the daily hustle and bustle without having a bit of luxury to go home to, we have the answer. Have you considered taking a train to and from work that is convenient and will also enable you to get out of the city to unwind after a long day at work? Do you know about the Midtown Direct Train Line? The Midtown Direct Line services many commuter towns in New Jersey. And, these towns are highly rated for their high standard of living and small-town feel.
Here are a few towns we recommend to start your luxury home search.
• Chatham Borough
• Chatham Township
• Livingston
• Madison
• Maplewood
• Millburn and Short Hills
• Montclair
• South Orange
• Springfield
• Summit
• West Orange
• Westfield
There are many benefits of living in and commuting from one of these towns. Here are just a few:
1. Close proximity to the Midtown Direct Line
2. Easy access to PATH trains
3. Convenient bus services to the train stations
Some of the best luxury houses for sale in New Jersey are in the commuter towns in the Northeast part of the state.
Mansions
Most people would like to live in a mansion. Mansions are supposed to be large – very large. But is the home noticeably more substantial than those around it? Mansions should be ostentatious when compared to surrounding structures. The design of the mansion is also essential. Every estate should present unique architecture and conspicuous construction.
What about a mansion's interior? Estates should have numerous rooms for leisure. A personal library or an extravagant game room is always a great addition to any mansion.
Modern mansions boast some of the most outlandish additions available. Separate rooms and areas are designated for hobbies such as pools, spas, home theaters, tennis courts, and even bowling alleys.
Ultra-modern Homes For Sale in New Jersey
Ultra-modern homes with clean lines, expansive windows, and a certain sleekness are all the rage for some homeowners. From interiors consisting of industrial metals or warm wood, ultra-modern homes have numerous types of styles. Most ultra-modern homes share expansive spaces, with large windows and open layouts. Expose your homes' interior to the outside world. Whether omitting a warm glow after dark or showcasing your design scheme during the daytime, exhibit the modern façade of your new, sleek ultra-modern home.
Luxury Real Estate Homes in Short Hills
Neighborhoods play an important role when considering the purchase of any luxury real estate. Residential areas that consist of large homes and estates are numerous in New Jersey, but one of the most sought after communities is in Short Hills. Currently, there are several luxury homes available for sale in Short Hills. However, property in Short Hills sells quickly, usually only staying on the market for an average of 3 months.
Other Types of High-end Houses for Sale in Northeastern New Jersey include:
• Cape Cod Homes
• Contemporary Homes
• Craftsman Homes
• Mediterranean Homes
• Mid-Century Modern Homes
• Ranch Homes
• Colonial Homes
• Victorian Homes
• Tudor Homes
• Split-Level Homes
If a mansion, an ultra-modern home, or luxury real estate sounds right for you, contact:
Perri K. Feldman
Midtown Direct Homes
Sales Associate with Keller Williams Realty in Summit, New Jersey
518 Millburn Ave., Suite 102
Short Hills, NJ 07078
488 Springfield Ave.
Summit, NJ 07901
(973) 650-4727 mobile
(973) 376-0033 office